Anna Morgenstern is a trans woman and C4SS contributor whose mother has fallen on extremely hard times. She has a medical debt of $21,000 and has no way of paying it without outside assistance. And Anna herself needs funds for healthcare and paying off debt.
The consequences could involve Anna becoming unable to work, so we're asking our supporters to pitch in and spread the word. As Charles W. Johnson mentioned in his essay, Towards a Dialectical Anarchism: the values of a dialectical anarchism are liberty, equality, and most relevant here: solidarity. Let's enact that last principle and practice mutual aid.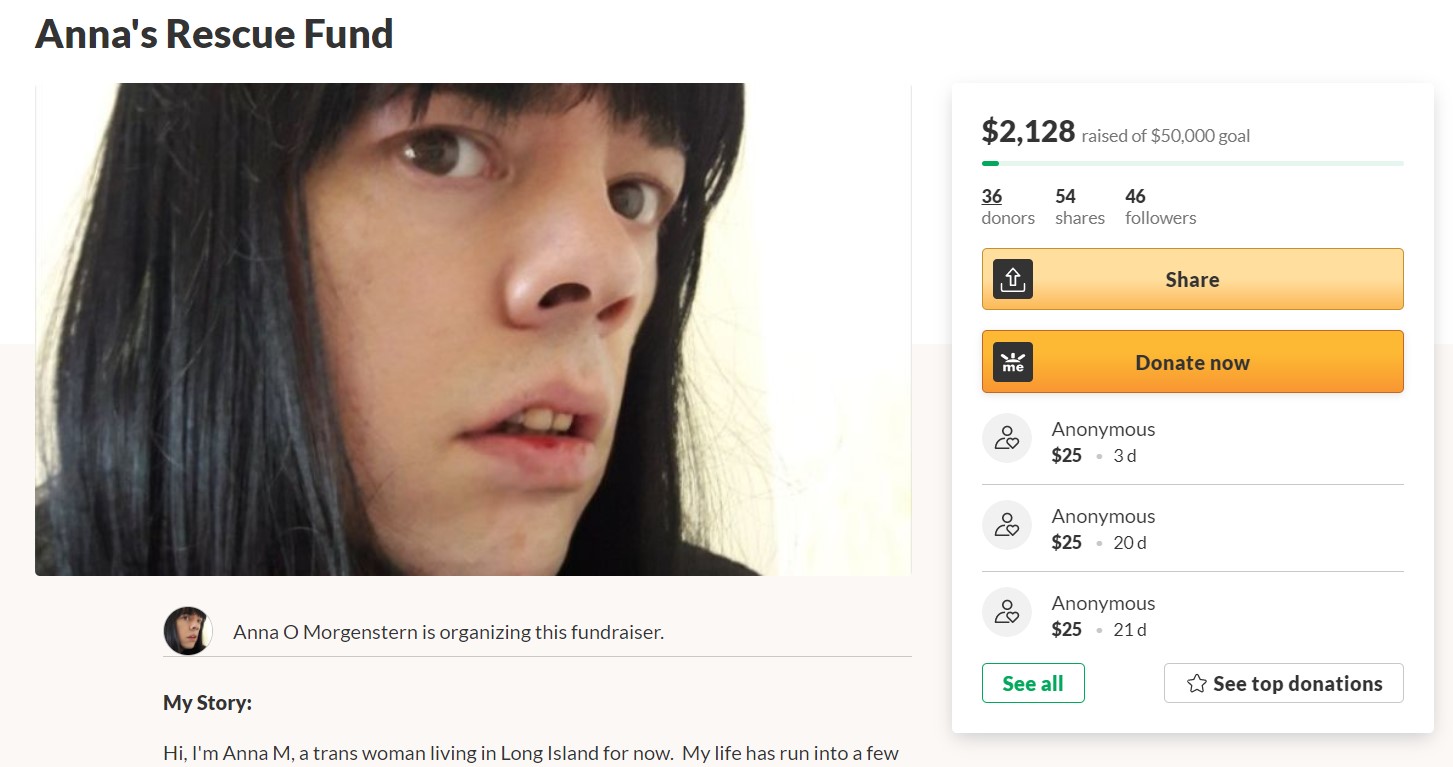 Here's Anna's story in her own words:
Hi, I'm Anna M, a trans woman living in Long Island for now. My life has run into a few large obstacles that I need help overcoming.
What I Need:
My mom recently went into the hospital with congestive heart failure and Atrial Fibrillation. She was given a pacemaker-implant and her edema was drained and then she had to undergo physical therapy. Now that she's out of the hospital, she has a medical debt of about 21000 dollars, that she has no way to pay.
Two years ago, I slipped on some ice outside a building. I almost fractured my orbital bone but was lucky enough to "only" need some stitches around my eye. Some time later a bunch of tissue necrotized on the left side of my face. I also developed micro-fractures in a few teeth that had to eventually be removed.
Now I need dental implants and crowns that my insurance won't pay for. (they want all the teeth removed and replaced with dentures instead). All told this will cost about 15000.
I would also like surgery for the left side of my face, which has sort of collapsed (there is a reason why I always take pictures from a certain angle). This will cost anywhere from 10-15 K.
—————————————————–
The most urgent issues are the medical debt, which is going to affect my mom's immediate future including her retirement, and the dental work, which of course will impact my ability to work.
—————————————————–
Anything you can give would be appreciated, things are quite urgent or I wouldn't be asking like this.