C4SS has teamed up with the Distro of the Libertarian Left. The Distro produces and distribute zines and booklets on anarchism, market anarchist theory, counter-economics, and other movements for liberation. For every copy of David Gross's "Don't Owe Nothin'" that you purchase through the Distro, C4SS will receive a percentage. Support C4SS with David Gross's "Don't Owe Nothin'".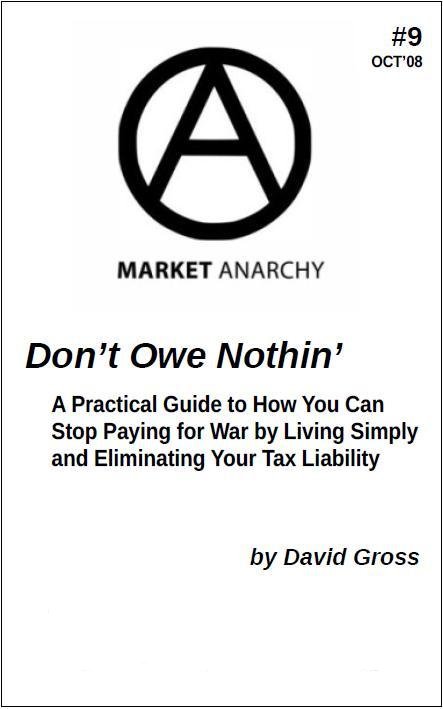 $1.00 for the first copy. $0.75 for every additional copy.
If you want to take direct action against the warfare State by resisting taxes, the next question is how you go about doing that. For those who want to avoid a potentially disastrous confrontation with the IRS, anti-war tax-resistance David Gross (of The Picket Line blog) offers this practical how-to guide on eliminating your tax liability by living simply, reducing your reported income, and taking advantage of tax credits available to low-income filers.