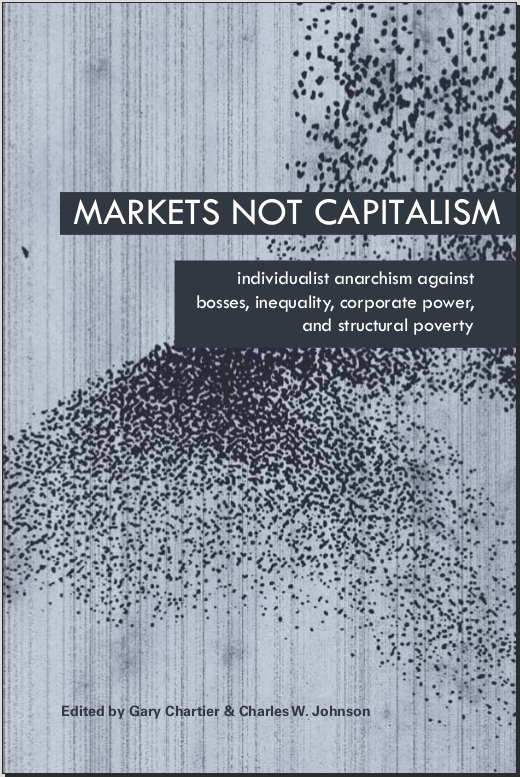 Markets Not Capitalism
Edited by Gary Chartier and Charles W. Johnson
Narrated and Produced by Stephanie Murphy
Markets Not Capitalism Audiobook Download
A high quality audiobook of Markets Not Capitalism can be found here at Archive.org in multiple formats.
Download the .pdf text version of this book, which the authors and editors have generously made available for free. Or purchase a hard copy of Markets Not Capitalism
.
This audiobook is FREE for you to download, enjoy, and share!
Contact Stephanie Murphy, Narrator and Producer – stephaniemurphy4 at gmail dot com.
Here is Stephanie Murphy's voice demo and radio show.
Contributions to support this audiobook project are welcomed and greatly appreciated!
BTC: 13XQLKaD3cu1jUJy9a2qRk1z6zKu563faz
LTC: LZFVsWGm4WKCzDcTQ3QnifVuT8iRpxsFyo
Dwolla: 812-574-0636
Paypal: